We are the
innovating memory brand manufacturer.
The predecessor of RAMMAX is a memory manufacturing plant,
after more than 20 years of producing experience of international brand and OEM learning capabilities, we created RAMMAX brand and all memory products insist to be Made In Taiwan (MIT).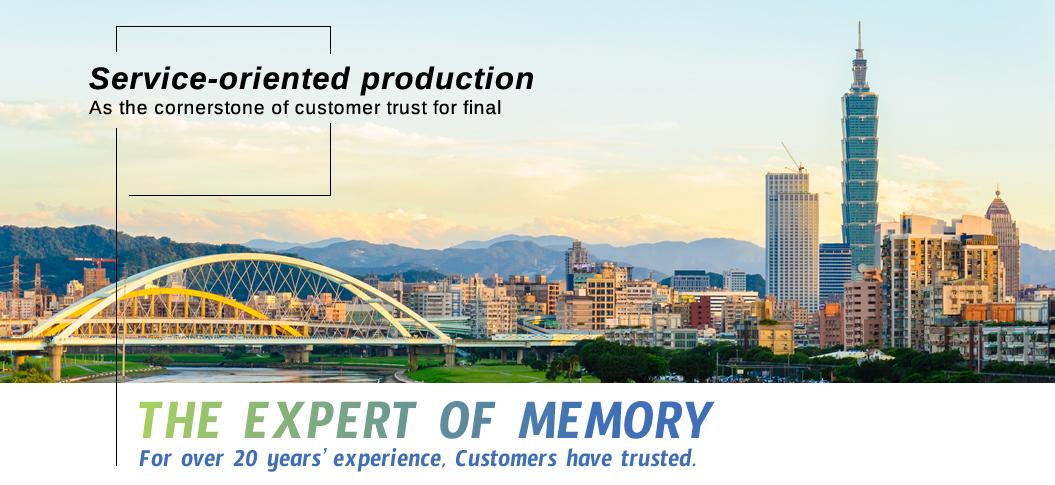 The base of RAMMAX is set and become the milestone of " The Innovating Memory Brand" from Taiwan. All the customers trust and relay on RAMMAX, and we perform sales revenues achieving the goal of profit and keep growing with all the valuable clients together.
DRAM module is the initial focus for memory product and RAMMAX soon recognizes the market trend and expands its product portfolio including Flash applications and data storage solutions.
Back up by technical expertise, procedure, and premium customer service, RAMMAX offers complete memory solutions including DRAM modules, USB drives, flash card, computing accessories and leading in new application in upcoming future.
RAMMAX sales dominions already cover up China , Vietnam, United States , Middle South America , Japan, Germany and many other countries.

RAMMAX becomes a "The Innovating Memory Brand Manufacturer" and realizes the value of services and trust, is willing to bring up the expertise to all the clients. RAMMAX requires the highest standard of quality control and testing before every shipment. Through constant innovation and development of production that exceeds expectation of all clients. RAMMAX has won many of the recognition and continues to improve better technology with the best quality and never give up for any valuable client from any country all over the world wide.